Rounding it up
The KOHO team has shared some of our favourite content to help fill your downtime.

Whether you're craving some WFH motivation or R&R vibes, we got you covered with two fire playlists.

Maybe you want to exercise the mind? Budgeting would be a great way to do it, and we have just the template for you.
For those who need something to occupy their mind and ears, we thought we could help. So, we've strung together some of our favourite content to fill your downtime, maybe clear out some of the stress in your life, and restore a bit more balance to it.
For the ears:
We've curated two playlists as you work from home or take a moment for some me-time. Because let's face it, whether you're a seasoned freelancer or a social butterfly, sometimes solo-ing isn't the easiest. Whether you're drowning out your roommates in the background or just want to take a moment for yourself, we get it. We've put together a zen playlist to ease stress and a dance-inducing one to boost your mood too.
For the mind:
Maybe you've been meaning to build a budget? We have a pretty handy, ultimate budget template you can find at the bottom of this article. Use it when you need a distraction or maybe just feel like getting more organized. Or, if you'd rather spend your spare time prepping for the things you can control, here's a bit on building an emergency fund.
Happy listening and learning, from KOHO.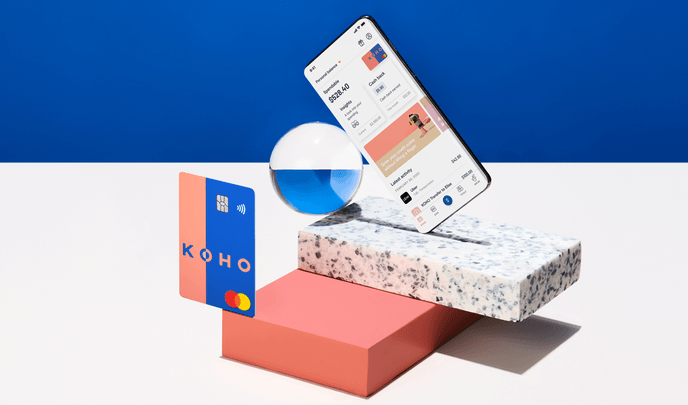 Get your personal budget template!
See where your money is going and how much you can save.
Get it now
Note: KOHO product information and/or features may have been updated since this blog post was published. Please refer to our
KOHO Plans
page for our most up to date account information!
Nicole Dickens
Nicole is just another twenty-something who (thankfully!) stumbled into Marketing. A fiction and Twitter buff, she loves all things pop culture and will never turn down a taco or a themed party.